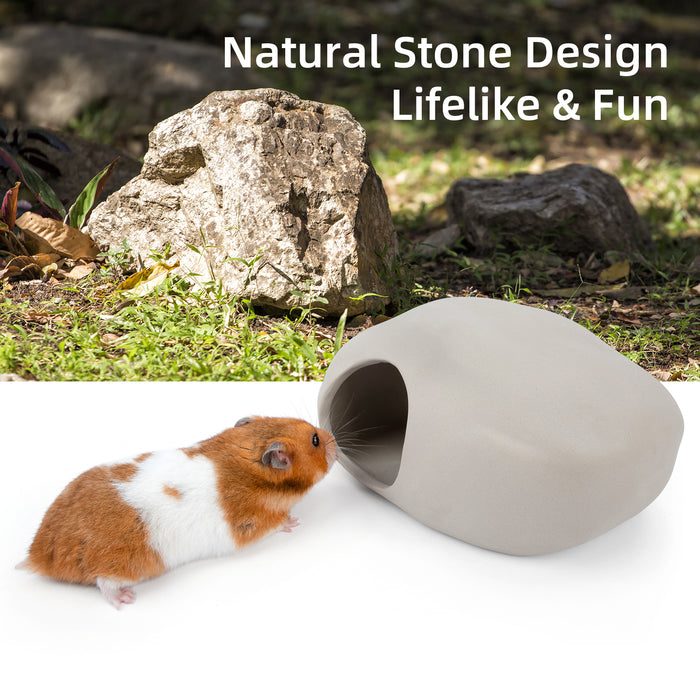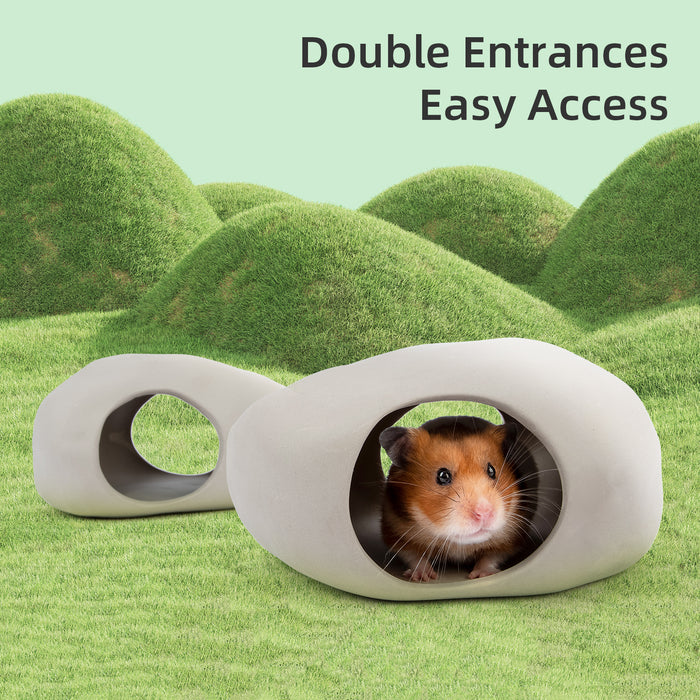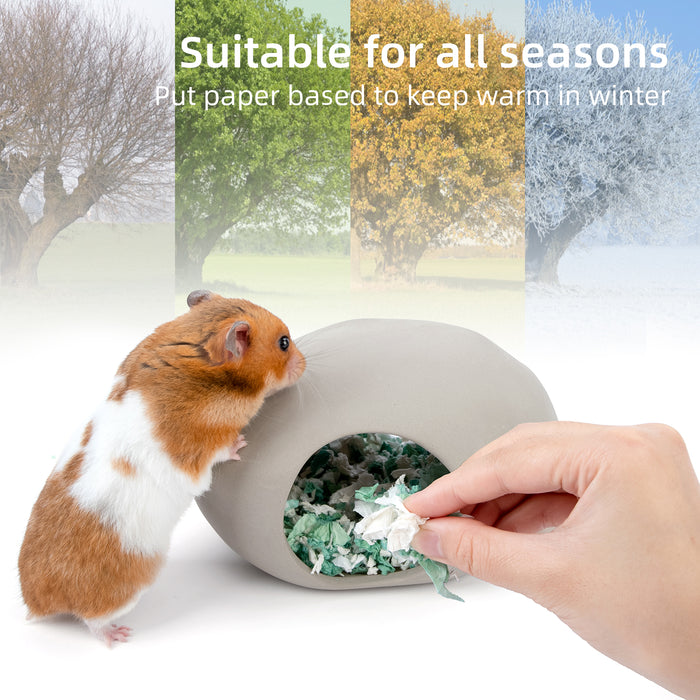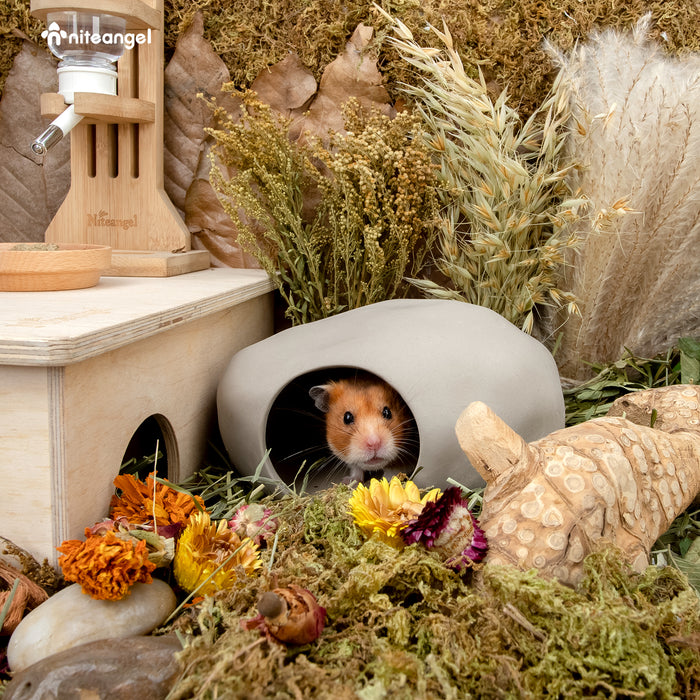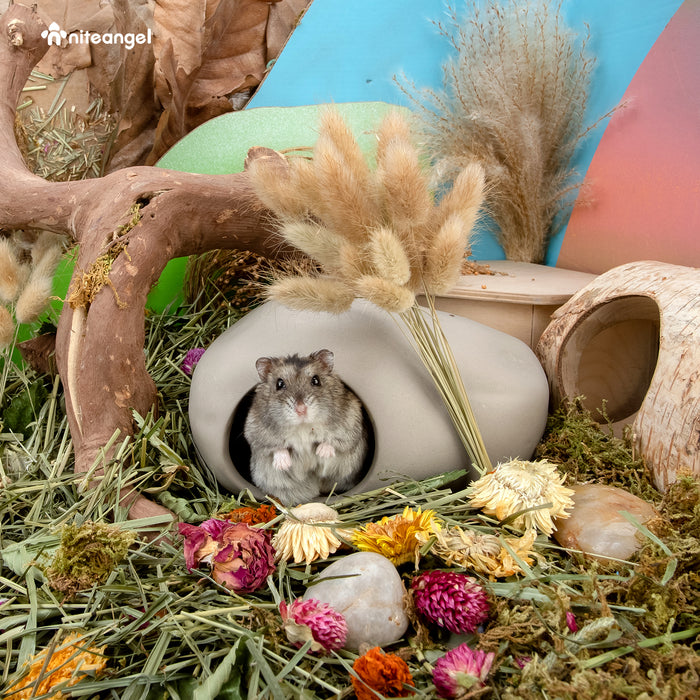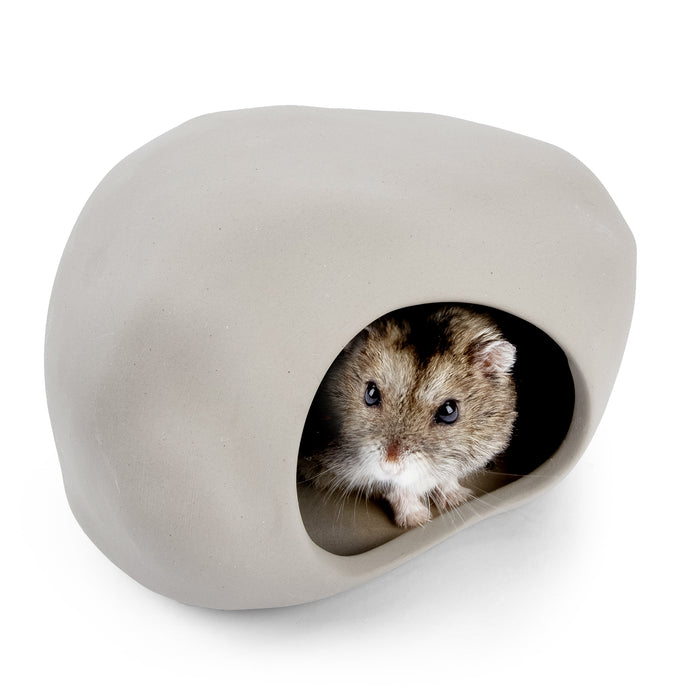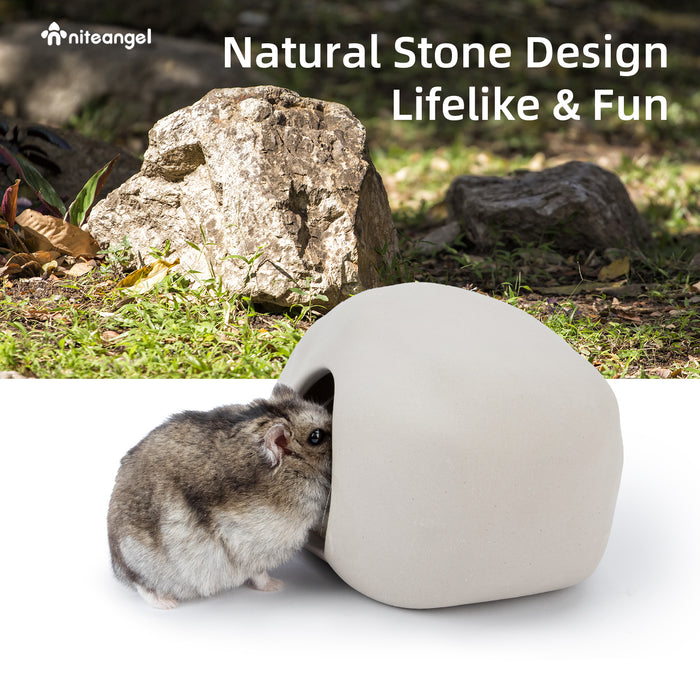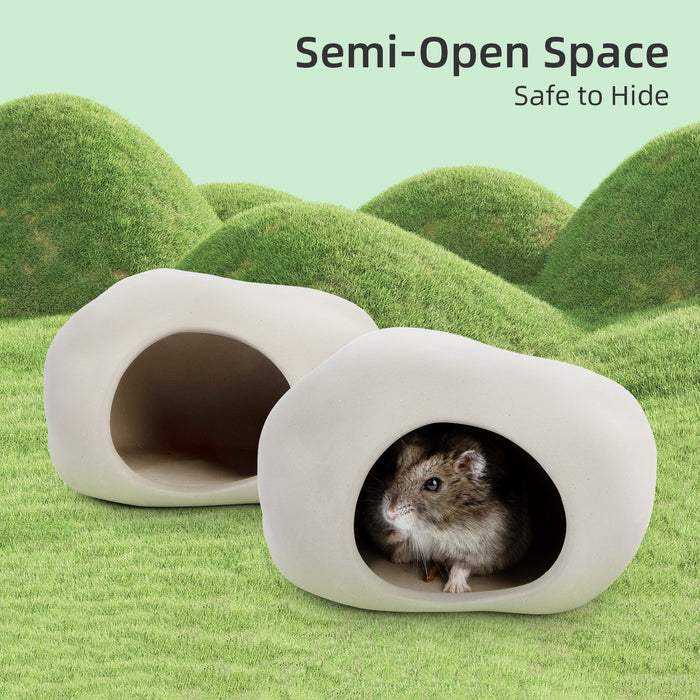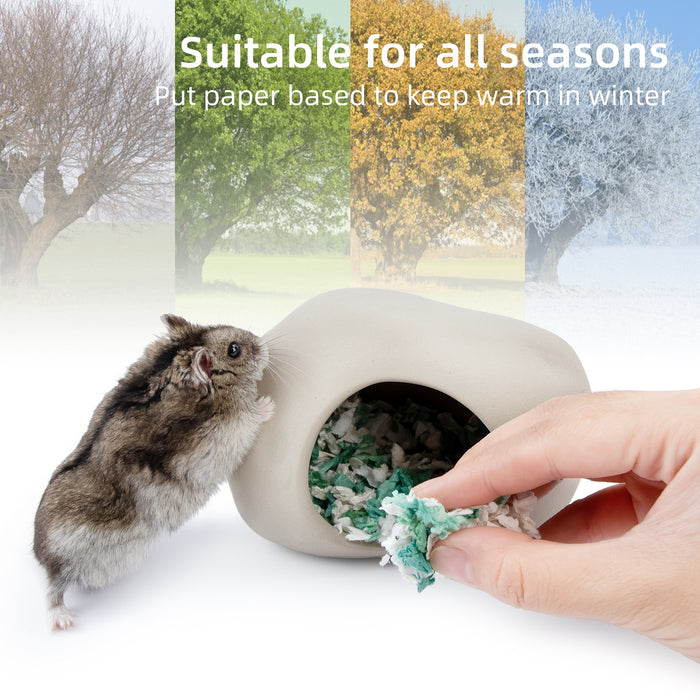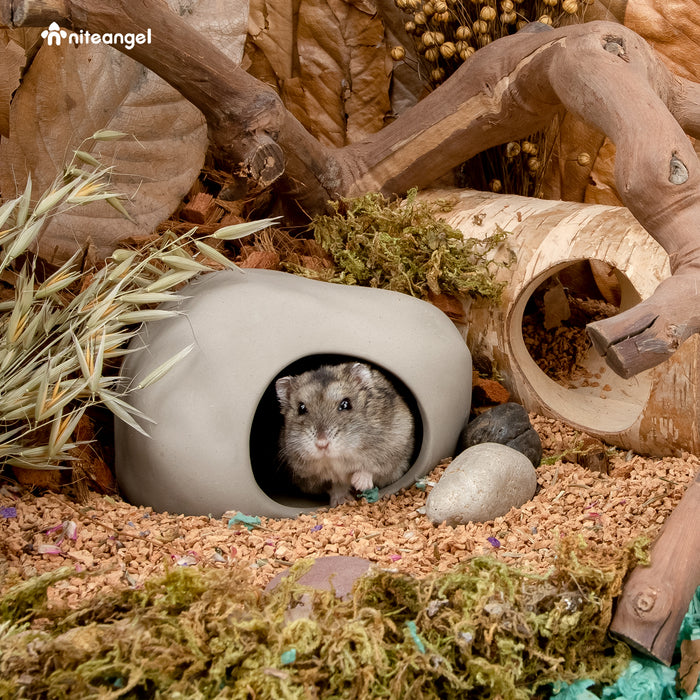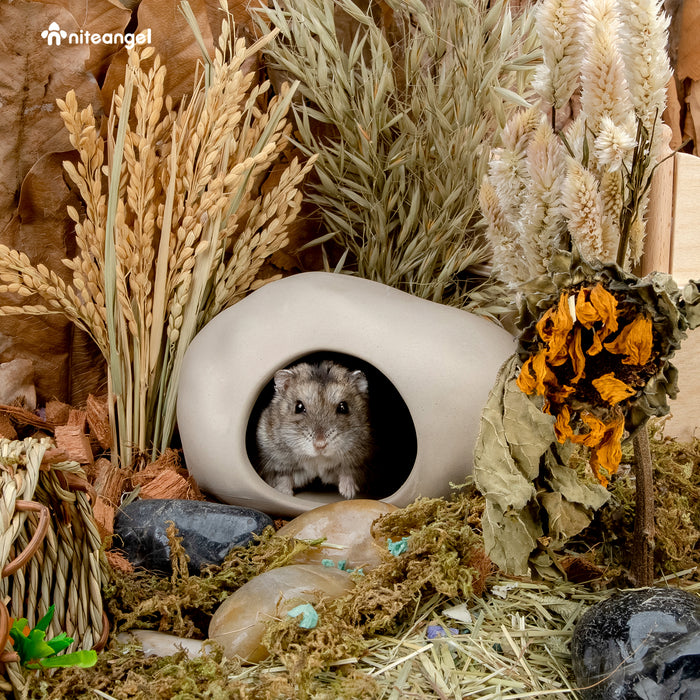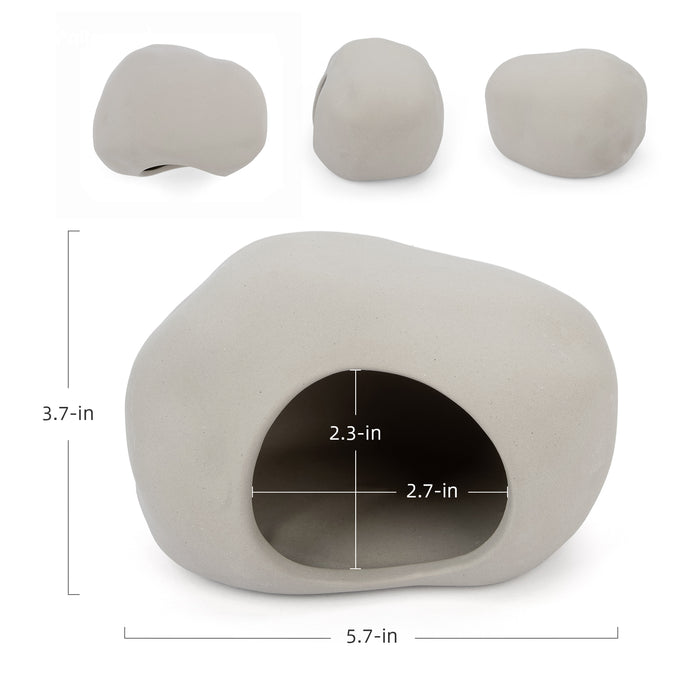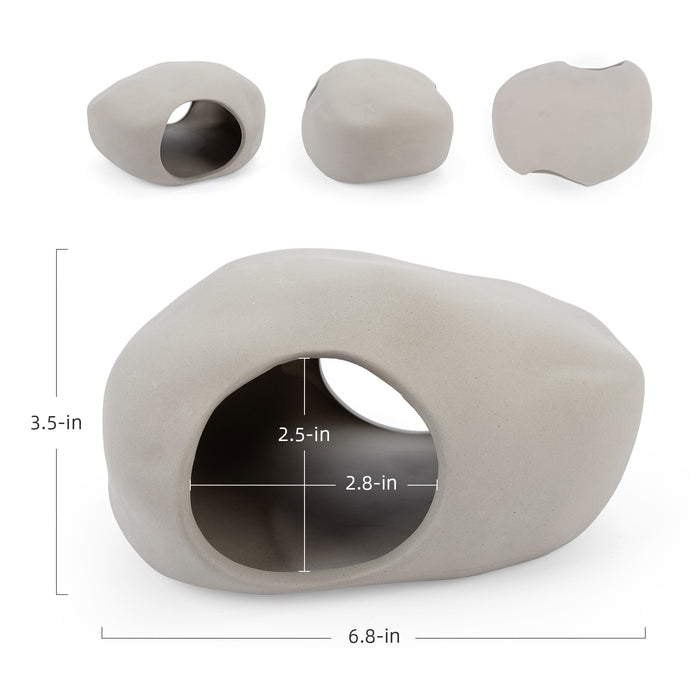 Niteangel Ceramic Hamster Habitat Hideout: Hideaway House for Syrian Dwarf Hamster Mice Gerbils Lemmings or Other Similar-Sized Small Pet (Stone-Shaped)
Hamster Ceramic Hideout - The Niteangel Hamster hideout not only provides a hiding place for small pets to sleep, play, hideaway and store food, but can also match any type of pet habitat or cage theme as a lovely decoration. It is suitable for dwarf hamsters and Syrian hamster, gerbils, mice, or other similar size pets, the entrance diameter is about 2.5 inches (ca.6.35cm).

Hamster Habitat Decor and Entertainment - Lovely stone shaped hamster shelter that can perfectly matches niteangel water bottle and Hamster moss bedding provides a comfortable habitat for your little pet, the ceramic hut have a good heat dissipation and tactile impression, your hammy can use it as a cool bed in summer, and also can add some cotton bedding to keep warm in the winter.

Safety materials and Easy to clean - Durable materials make the hamster ceramic house for a longer service life. it is also easy to clean, you can rinse with cold water or clean with wet wipes, In addition, every corner of this hamster house is sandpaper smooth, leaving your little pet not to worry about scratching its claws.

Exquisite Craftsmanship and prevent chewing- The opaque design give your little hamster to feel peace of mind, unlike wooden hidden houses, it will not be chewed and overturned by your hamsters, if your little pet likes to chew its furniture, the niteangel ceramic hidden house is your ideal choice.

The Perfect Ceramic Hamster Cave Gift - Niteangel hamster ceramic hideout is a good gift choice for your lovely pet or your friends who be a pet parent and feed a cute hamsters. You just need to put it in your pet habitat, and it slowly moves its food or snacks into its new hiding place.