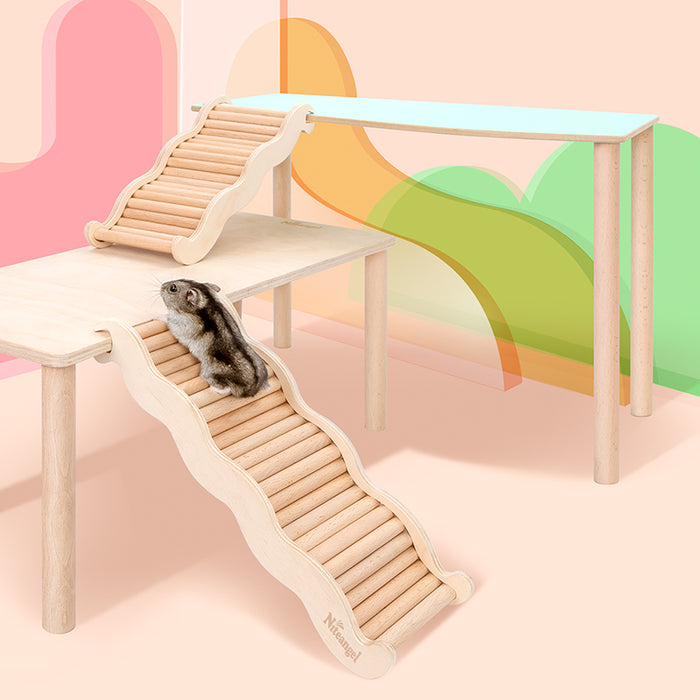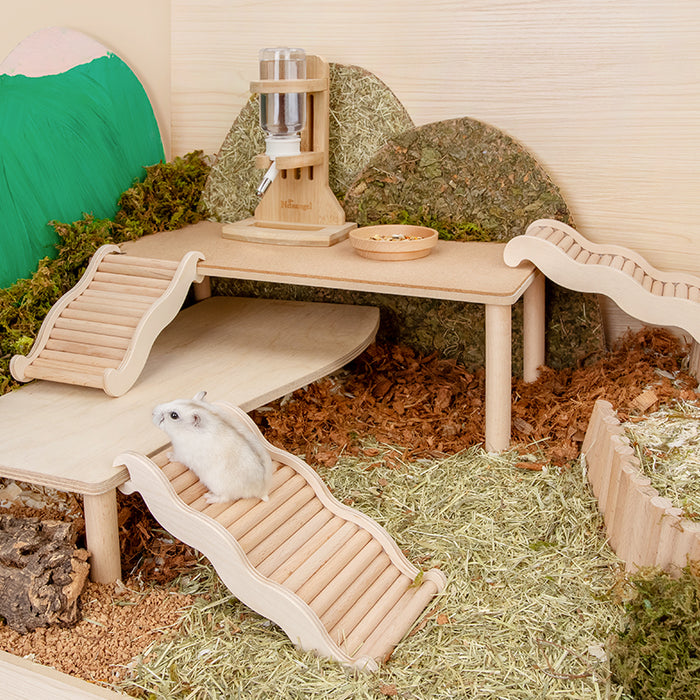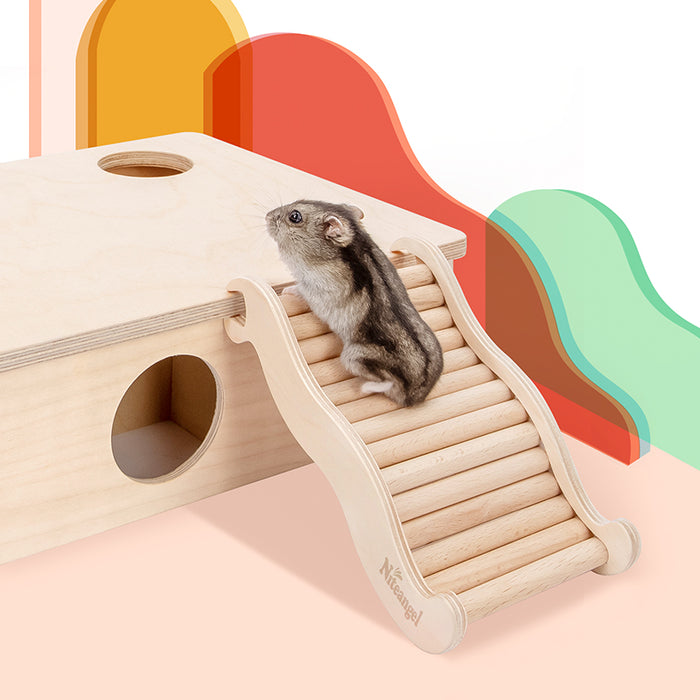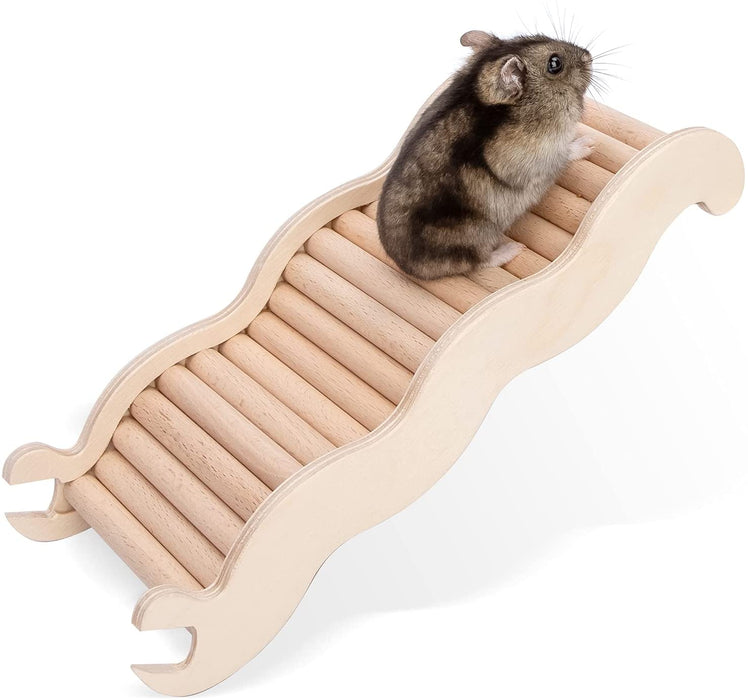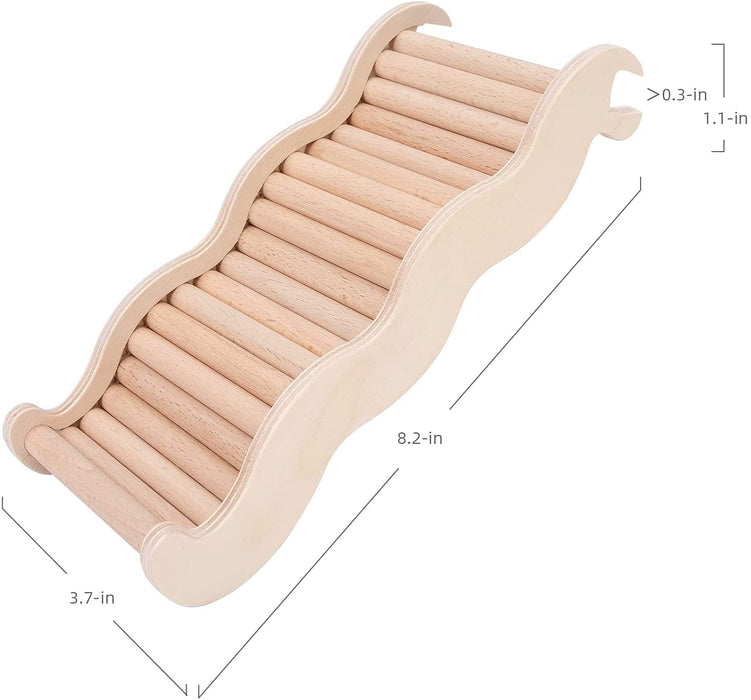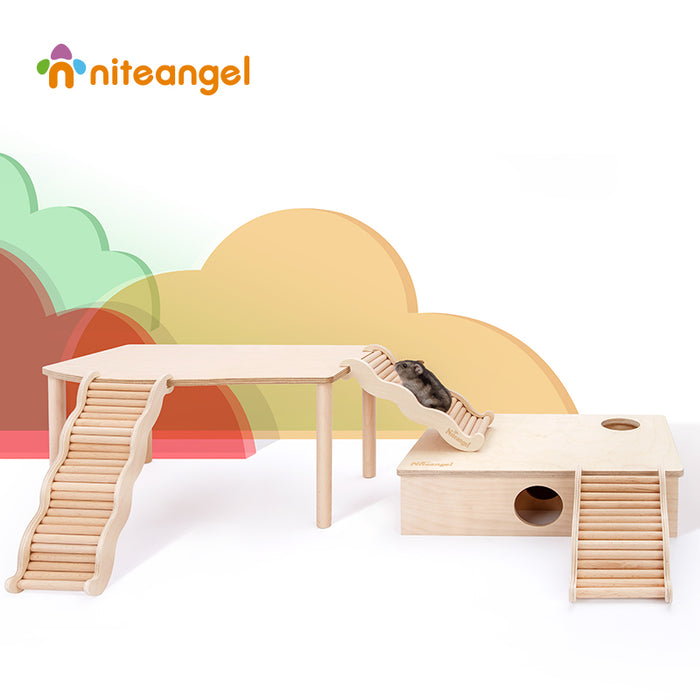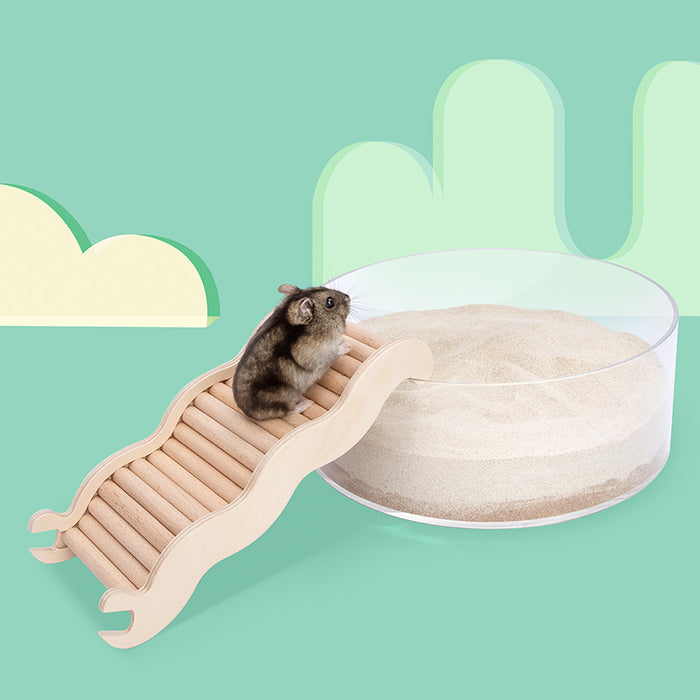 Niteangel Hamster Climbing Toy Wooden Ladder Bridge for Hamsters Gerbils Mice and Small Animals
Stable Climbing Toy – The slots design is suitable for most of the flat, and makes the wooden ladder sturdier.

Chewy Ramp – The climbing bridge is made of birch and beech, which supports chew for your pets.

Expand Space Span– Explore more possibilities, satisfy the natural instincts for furry critters and improve vitality.

Multi-use Climbing Accessories – Both ends of the ladder can be used, and you can match more pet's furniture, such as Chamber, sand bath box platform, etc.

Habitat Decor - Makes a perfect home for your paw friends, ideal for Rats, Hedgehog,Gerbils, Dwarf Hamsters and similar Small Pets.