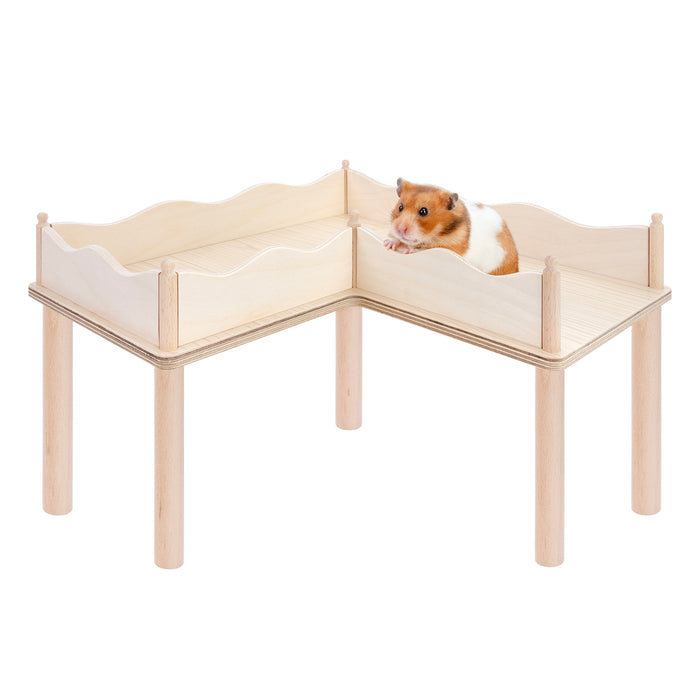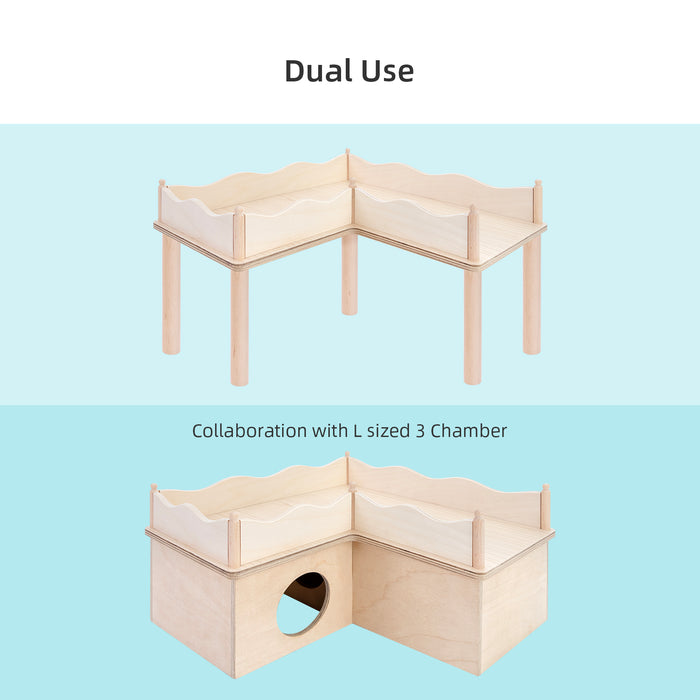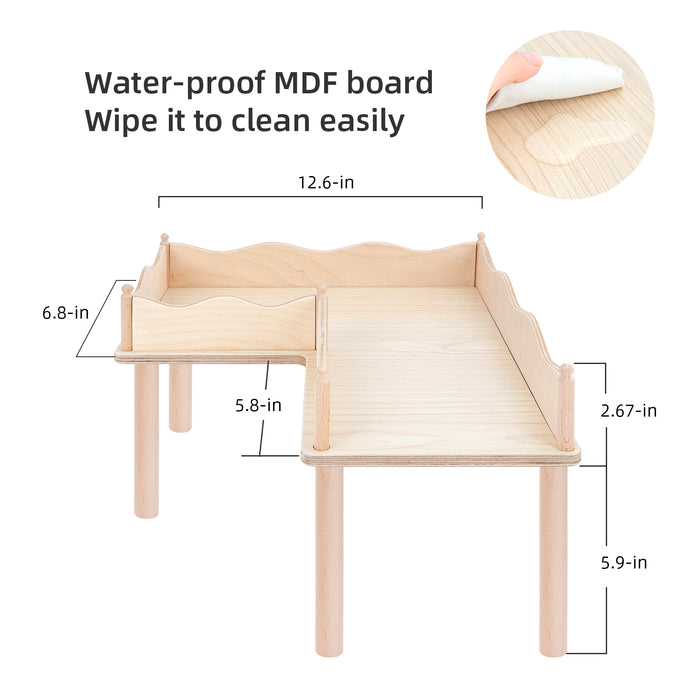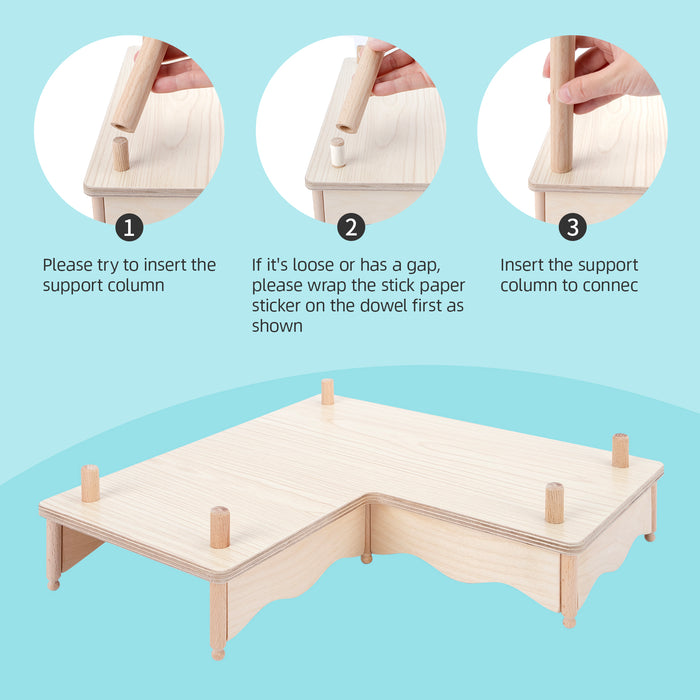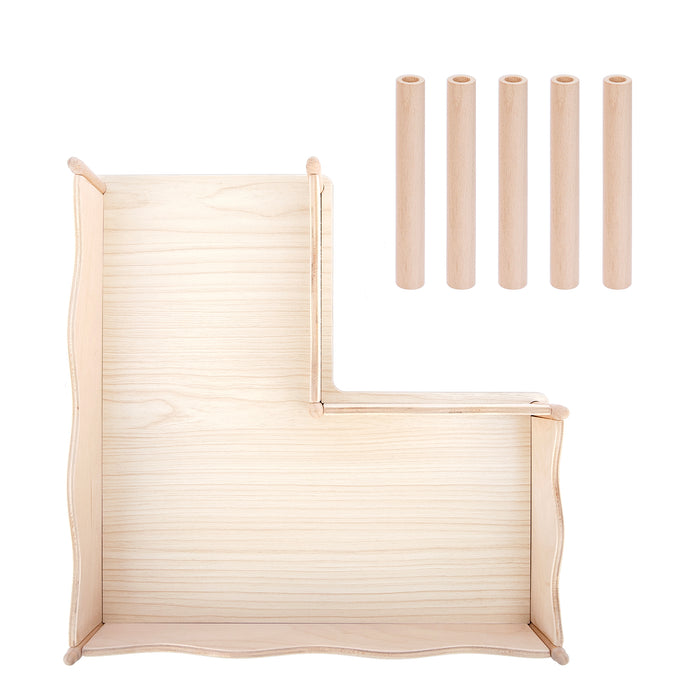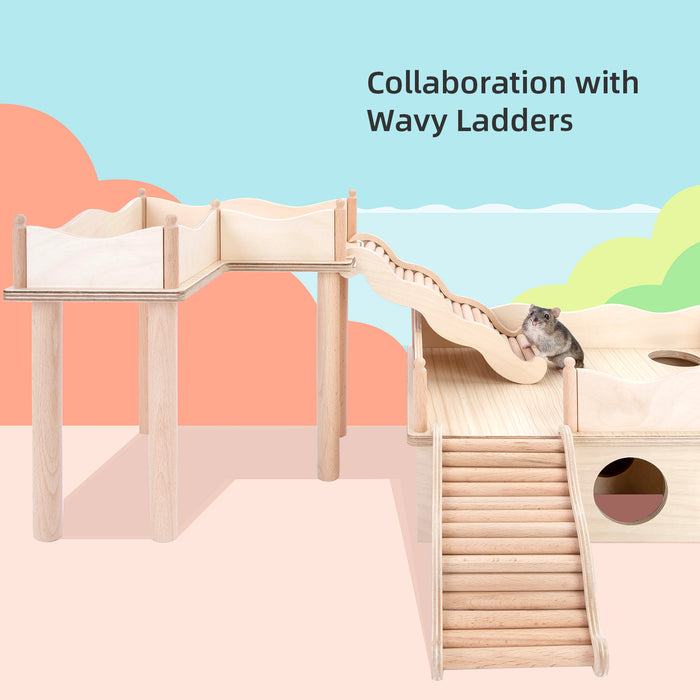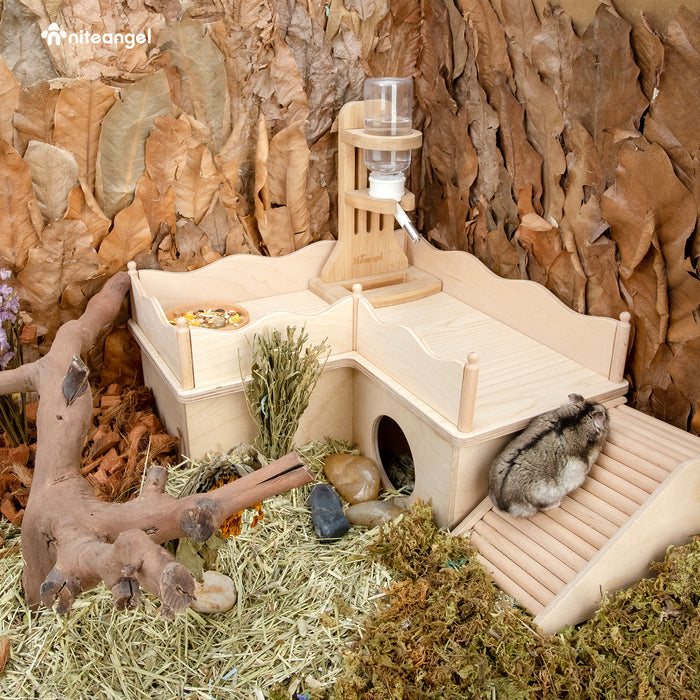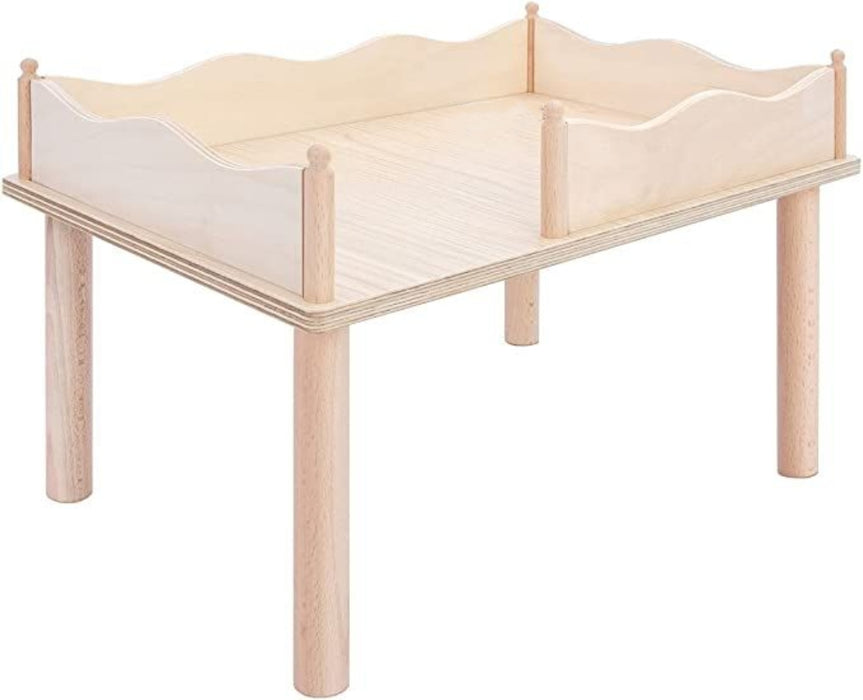 Niteangel Hamster Play Wooden Platform & Multi-Chamber Series Maze Fence for Dwarf Syrian Hamsters Gerbils Mice Degus or Other Small Pets
Thickening Hamster Platform & Maze Fence- Made of quality timber, which ensures the standing platform more sturdier. Not only can it be used as a hamster platform to provide more space for your hamster, but it can also be applied to the Niteangel Multi-Chamber 3-Room Large fence to make the hamster villa more beautiful. It's designed for hamsters, hedgehogs, rats and similar small animals.

Hammy Standing Playground - Enrich your lovely friend entertainments. They can run, sleep and play on the play station. Also, you can place with food dish, water bowl, running wheel or habitat decor on it.

Increase Exploring Activities - The platform can improve the cage's utilization of space, where you can place bedding for your lovely pet to burrow, hide and nest. What's more, you can use the painting brush to paint more beautiful lines for your lovely pet on the fence, making the hamster hideout more colorful.

Convenient to Clean and Install - The waterproof design can keep hammy platform dry and support sticks are set up easily, then can reduce your time when cleaning and installing. The multifunctional design makes it easy to build a hamster platform or collaboration the niteangel Multi-Chamber 3-Room Large hamster maze to build a beautiful hamster castle .