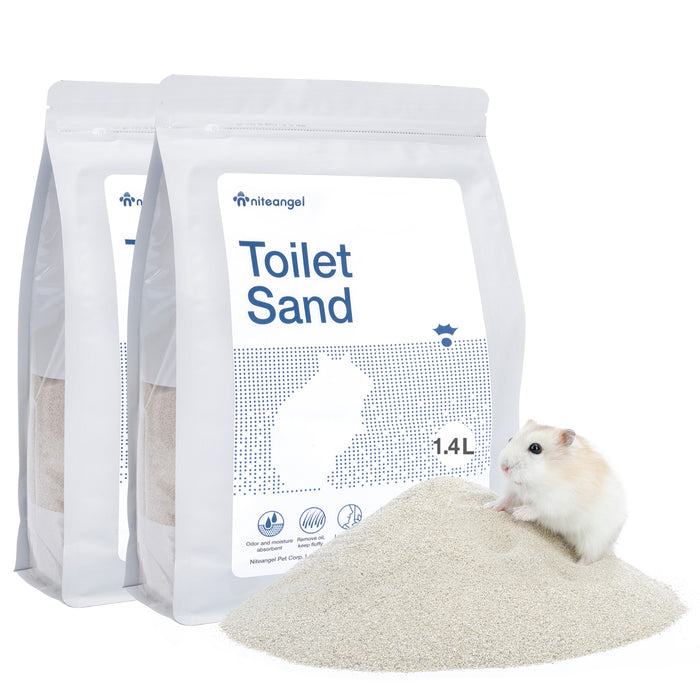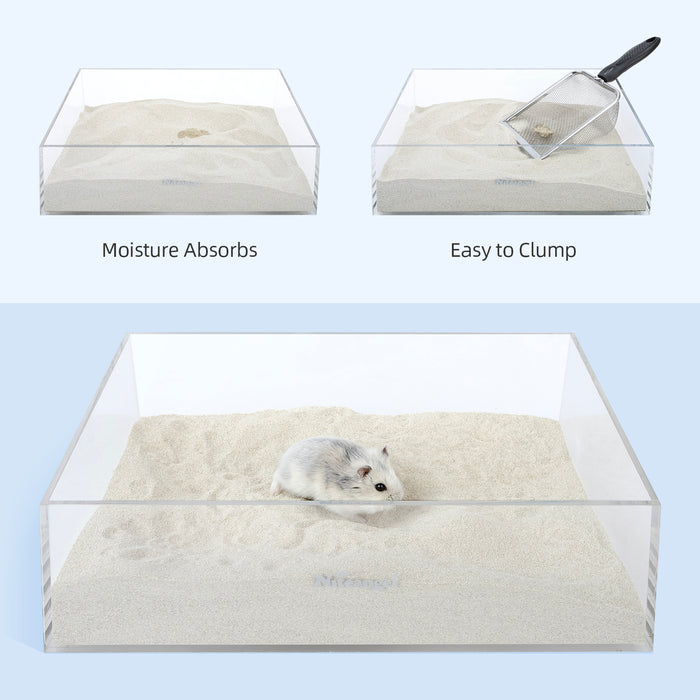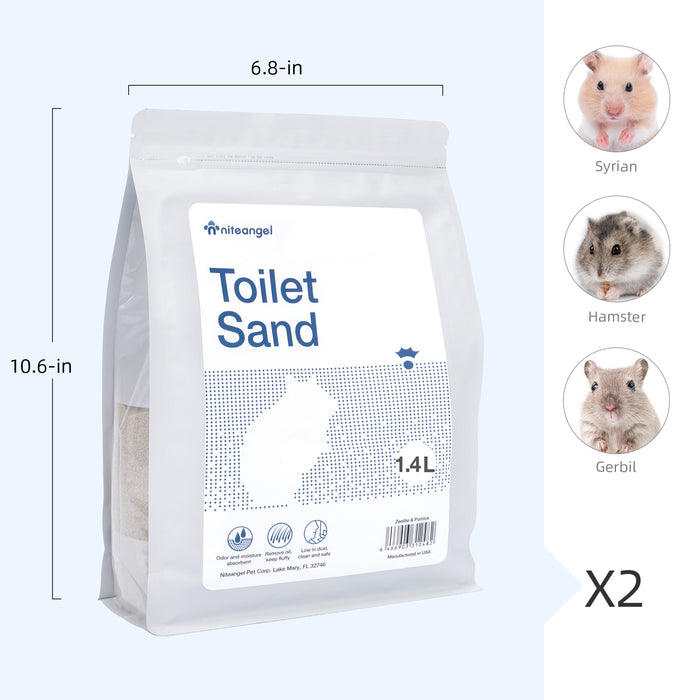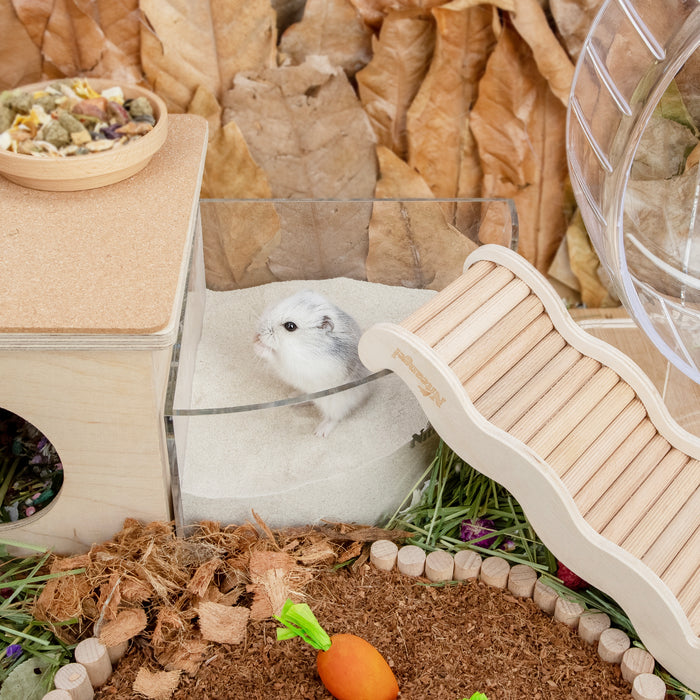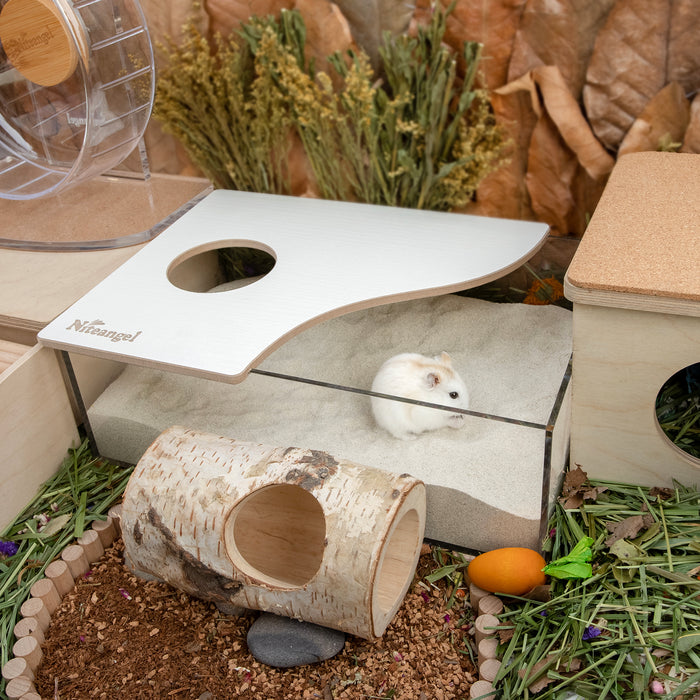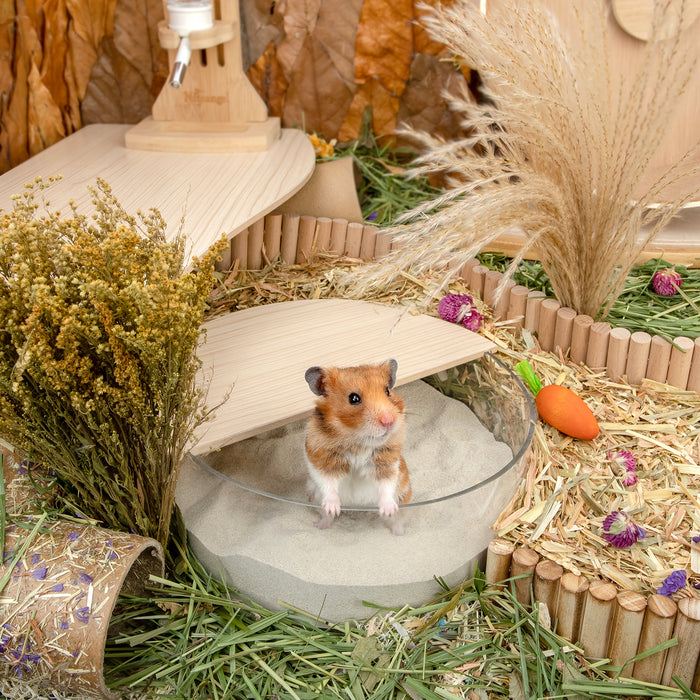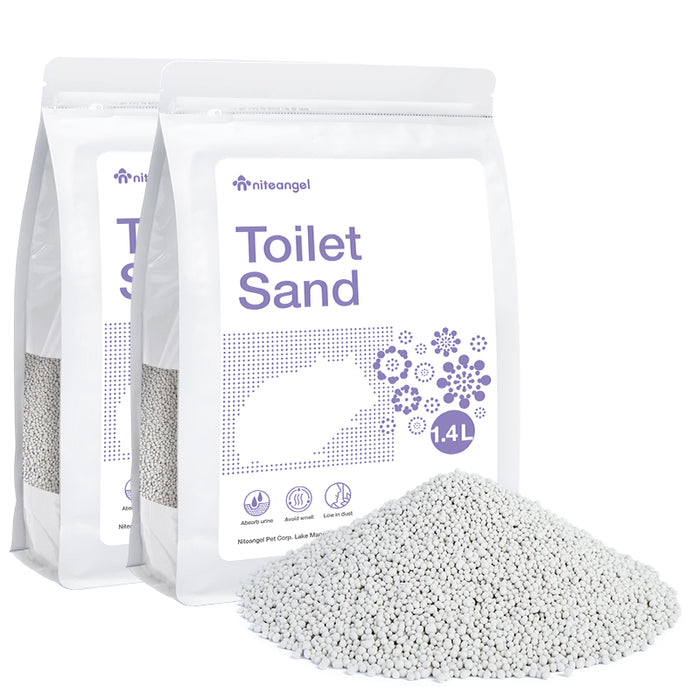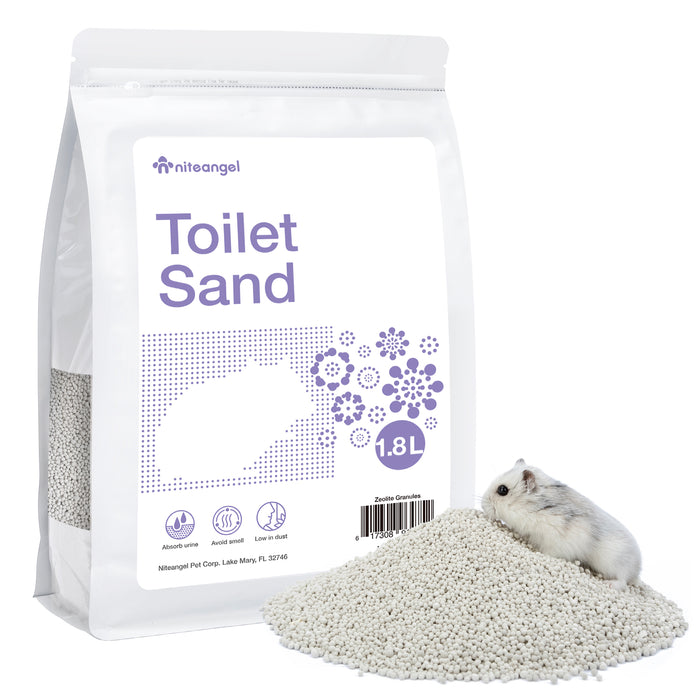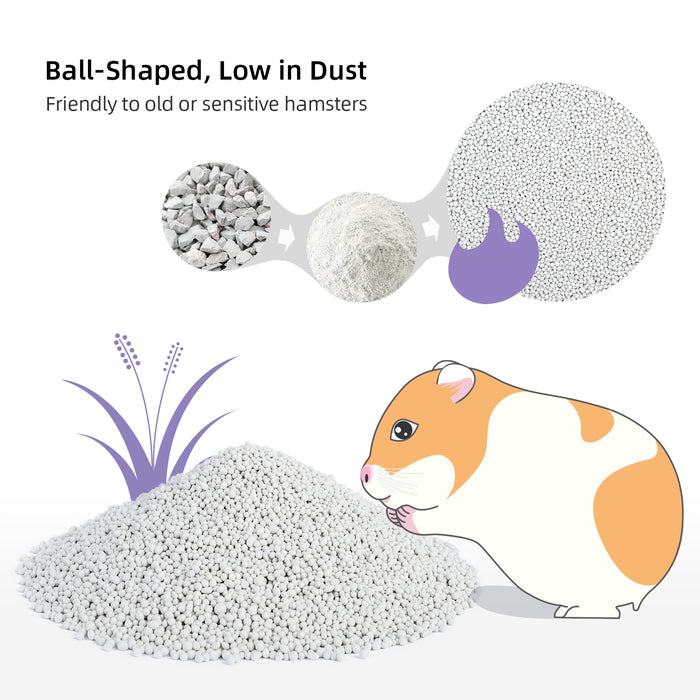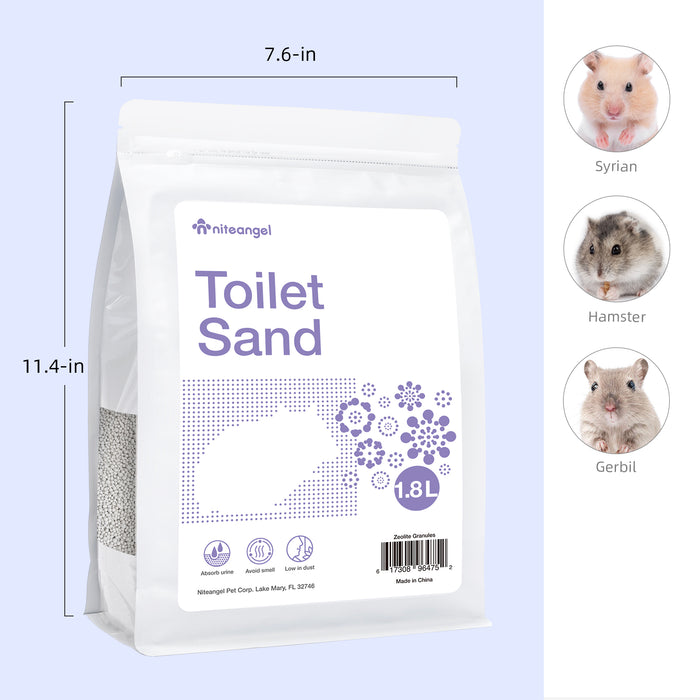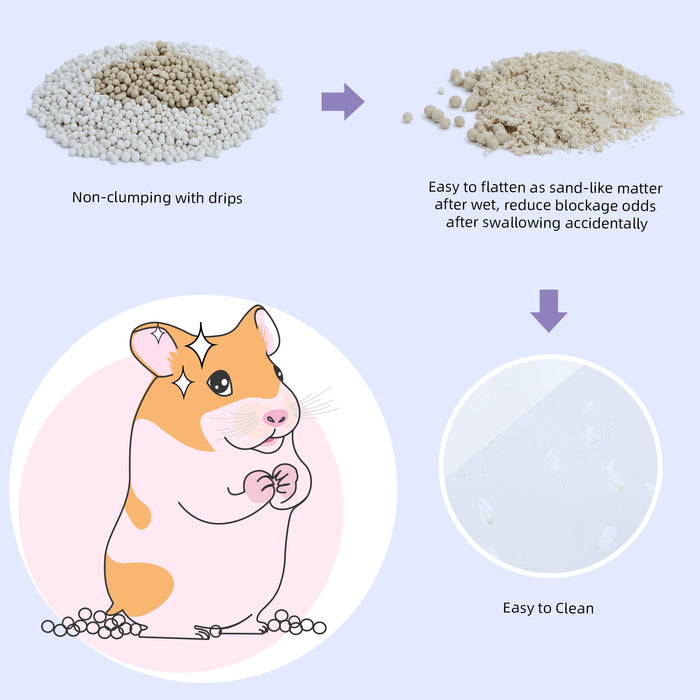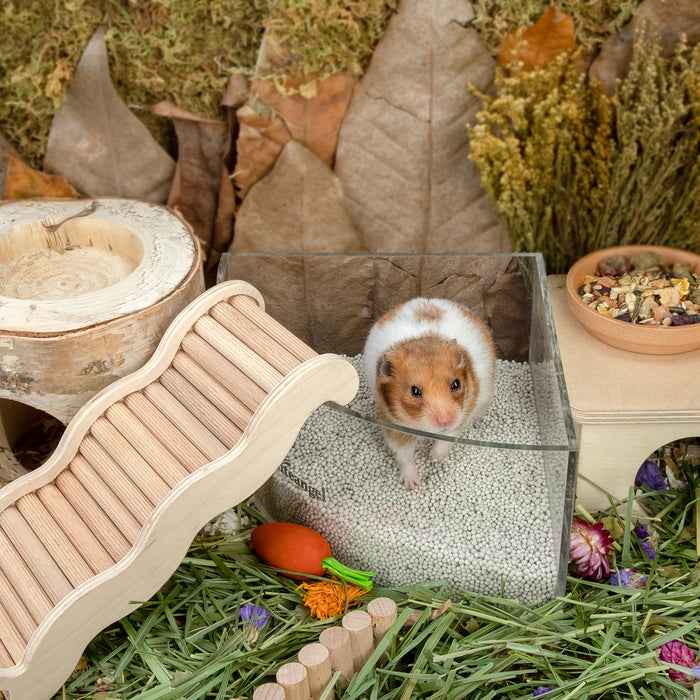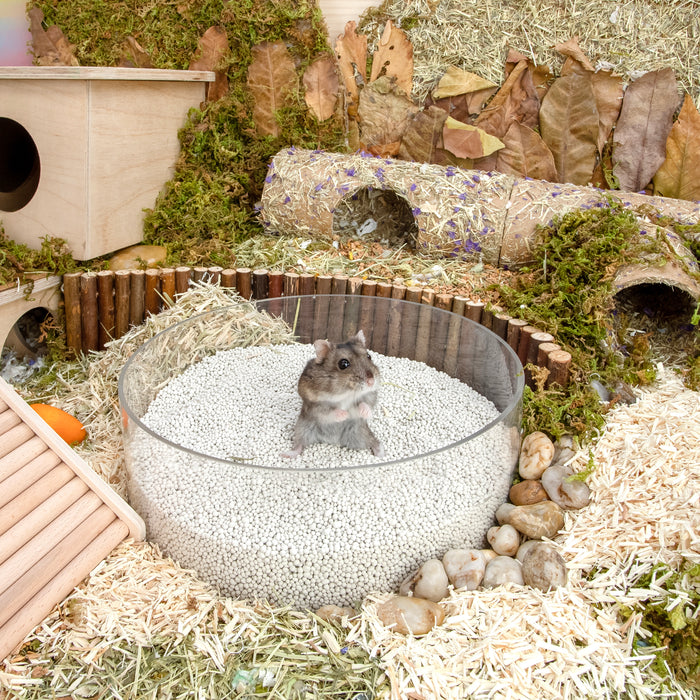 Niteangel Blue Label Hamster Bathing Sand for Syrian Dwarf Hamsters Gerbils Mice Lemming Degus or Other Small-Sized Pets
[ 

Soft And Delicate Hamster Sand Bath ] Regular sand baths are necessary for cute hamsters to remove excess oil and keep their fur thick and shiny. Just let the hamster roll around on the soft, fine sand and the niteangel hamster sand will remove dirt from the fur, the soft sand protects the hamster's paws and encourages your furry friend to dig.

[ Keep Clean And Keep Away From Dust ] With low dust hamster bathing sand it can better protect the nose of small pets, remove the peculiar smell of hamsters, and keep the body dry. Hamster bath sand can help small animals clean the stains, grooming.It absorbs moisture and oil of their body, makes their fur fluffy, fresh and clean. It allows your pet to enjoy a relaxing bath time.

[ Adsorbing Annoying Smells And Training Toys ] Zeolite materials can help hamsters absorb annoying smells in the hamster house, the hamster bath sand also provide a good entertainment for pets. The soft texture provide better touch with the paws. Your hamster will love to dig and roll on it for entertainment, the Niteangel hamster sand bath a great way to keep your pet neat and tidy.

[ Easy Replacement & Say Goodbye To Swallowing ] Natural zeolite and pumice are ground into small and uniform particles, making the hamster cleaning sand naturally absorbent, and it will clump soon after encountering water, keeping hamsters from swallowing and causing gastrointestinal danger, you can clean with the cleaning shovel and creates a fresh and clean hideout for your pets.

[ Resealable Packaging Ideal For All Kinds of Hamsters ] No fragrance or color added, Niteangel hamster sand will be the good gift for hamsters who are sensitive to smell. The resealable packaging is not popping open and getting everywhere. The hamster sand bath is suitable for Syrian, Dwarf Hamsters, Gerbils, Mice, Lemming, Degus or other small-sized pets that need regular hamster sand baths to keep themselves clean and growing.