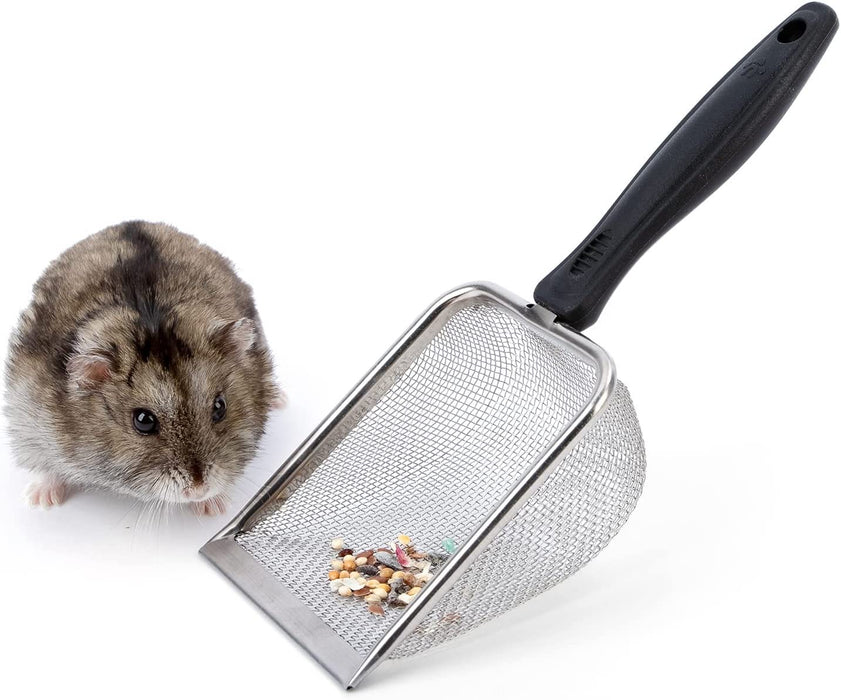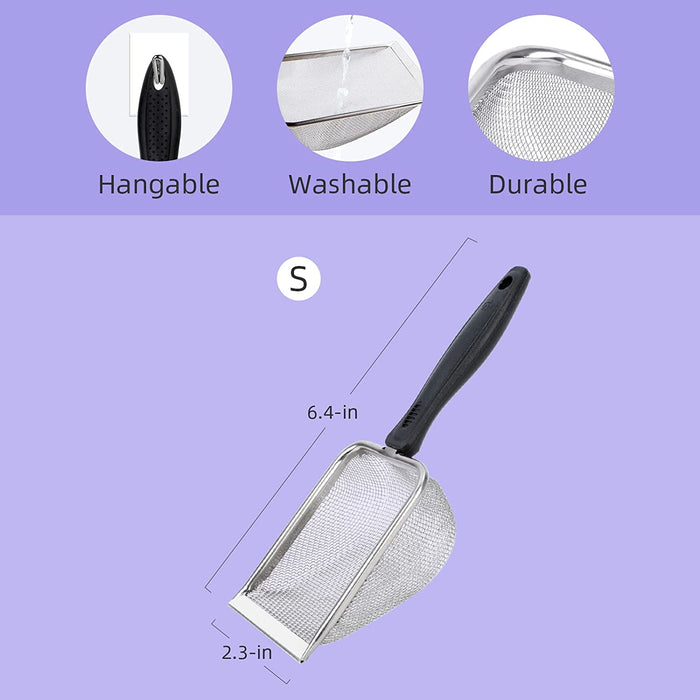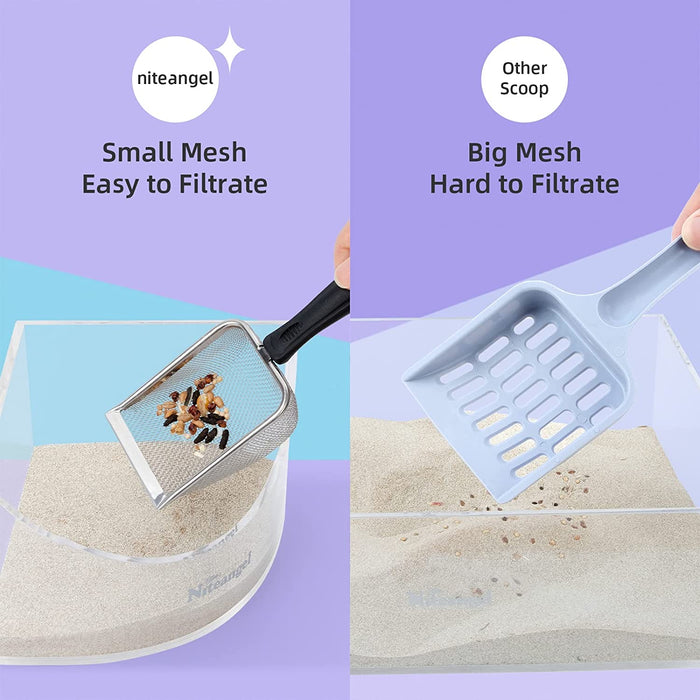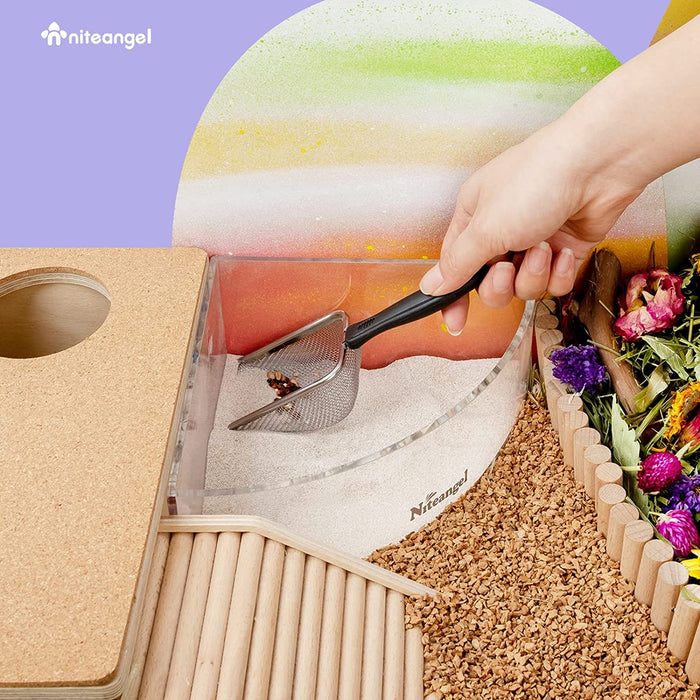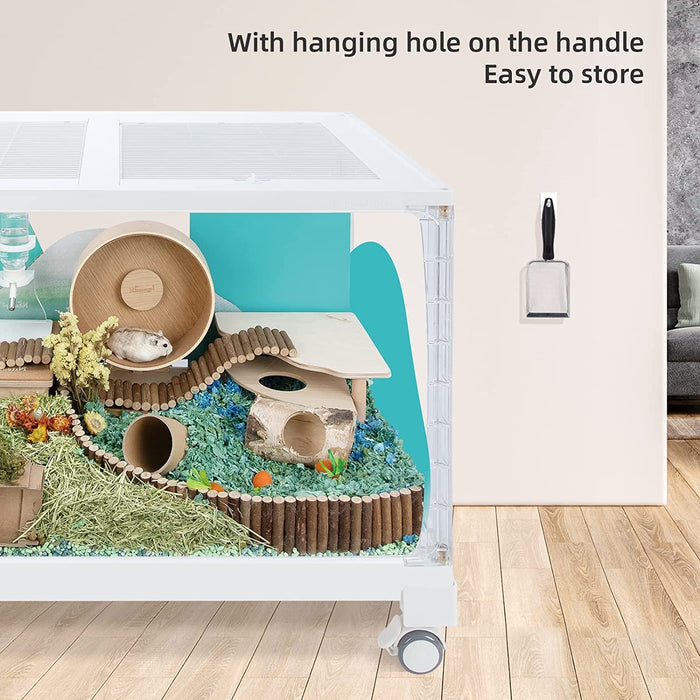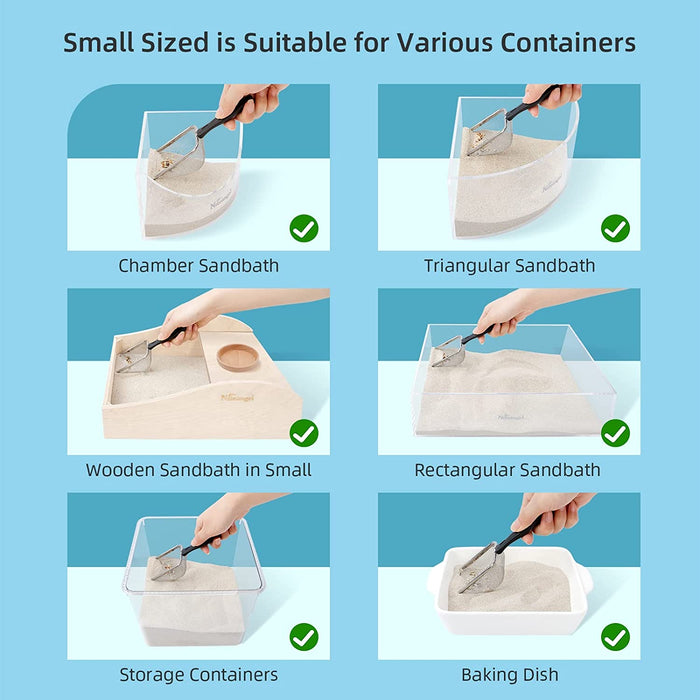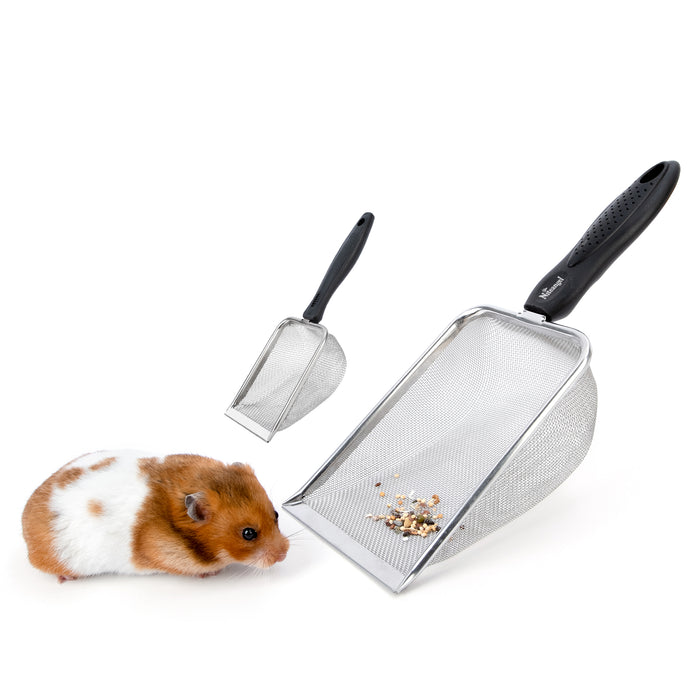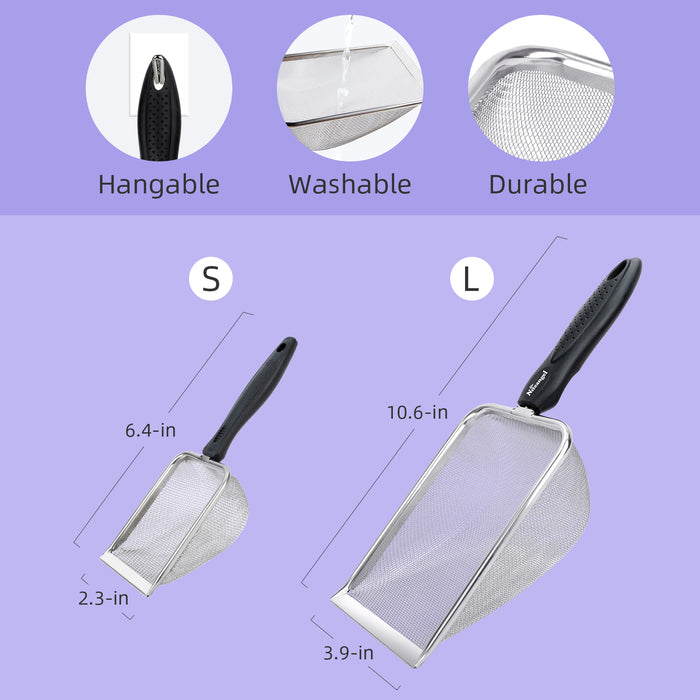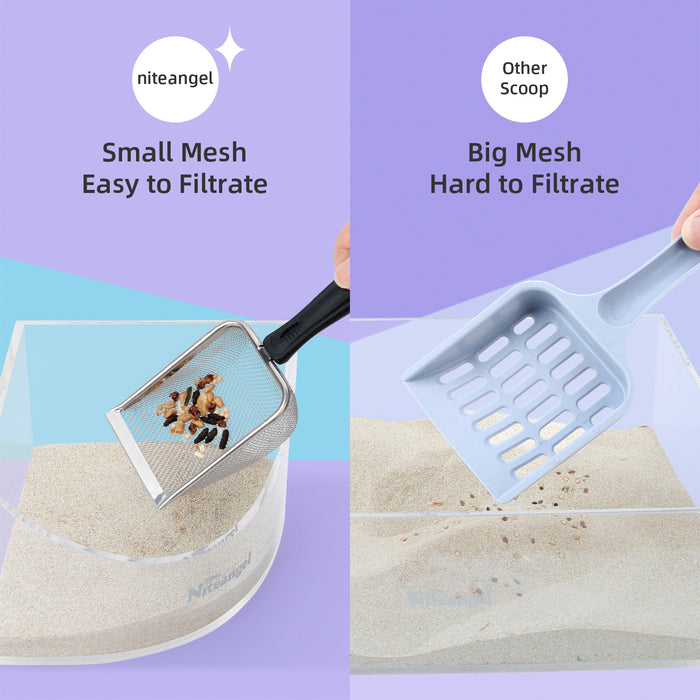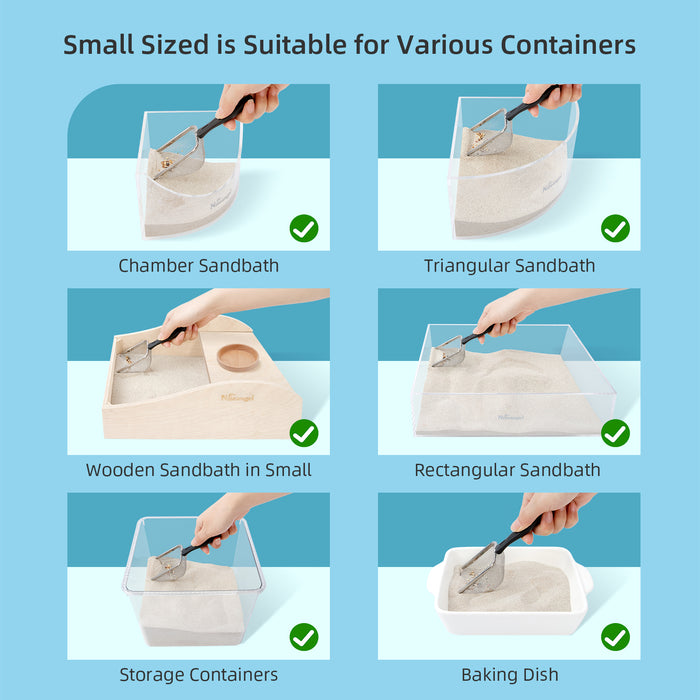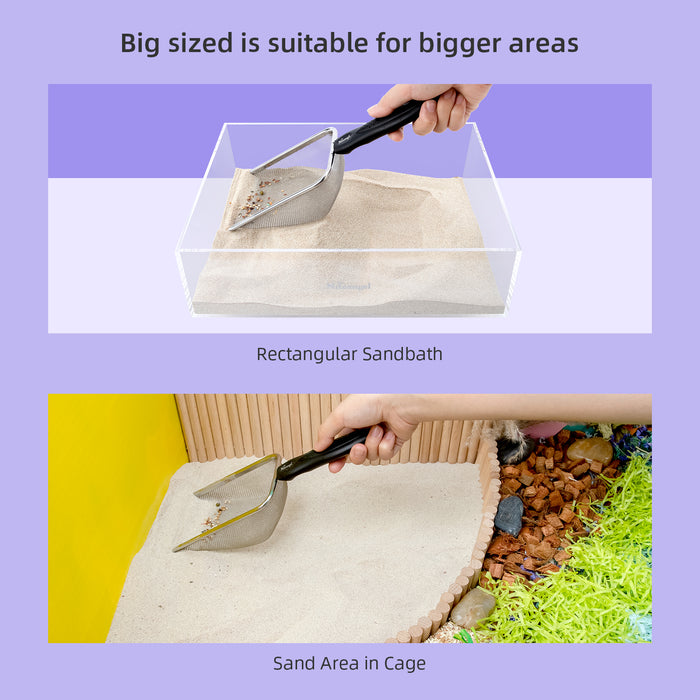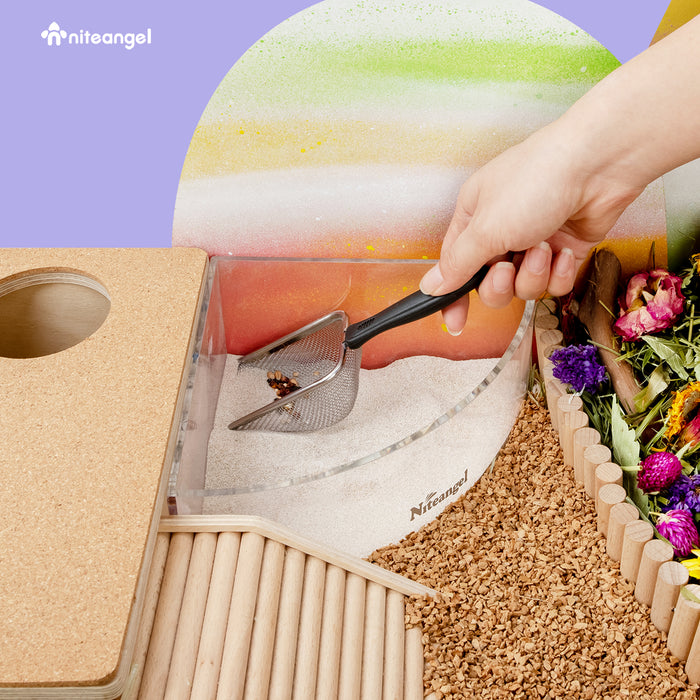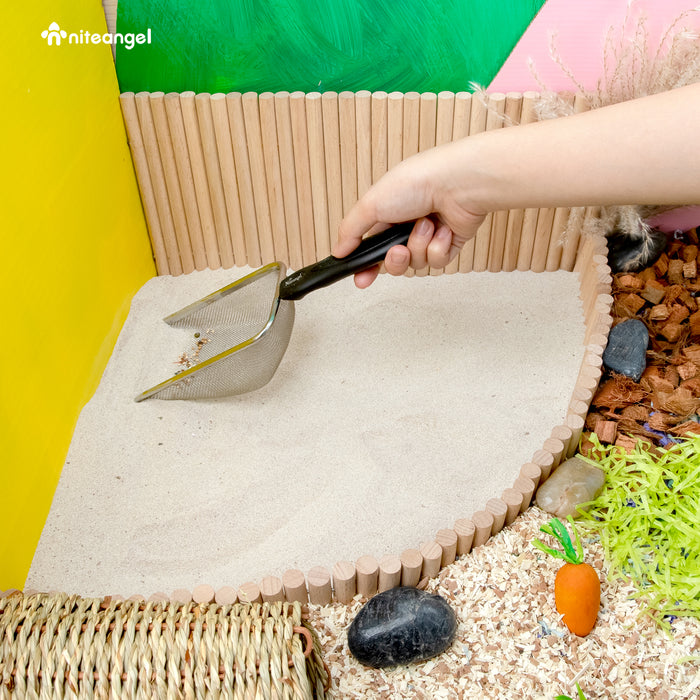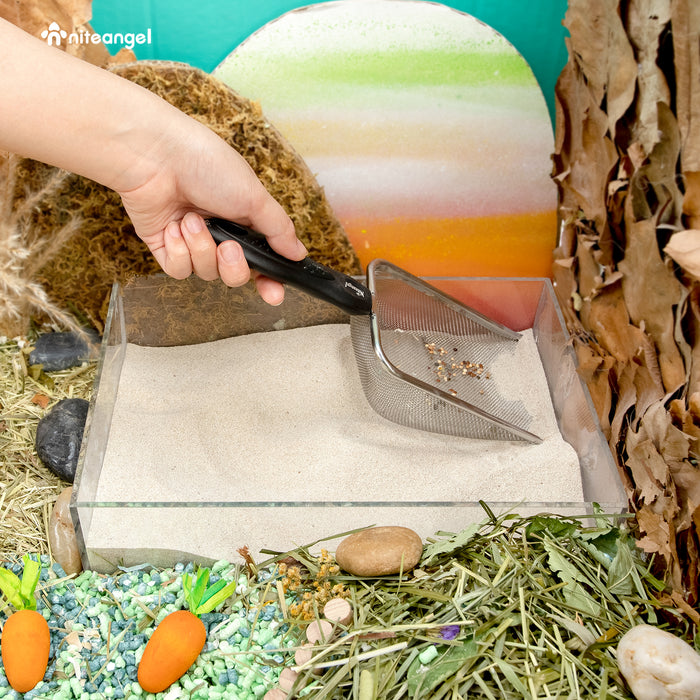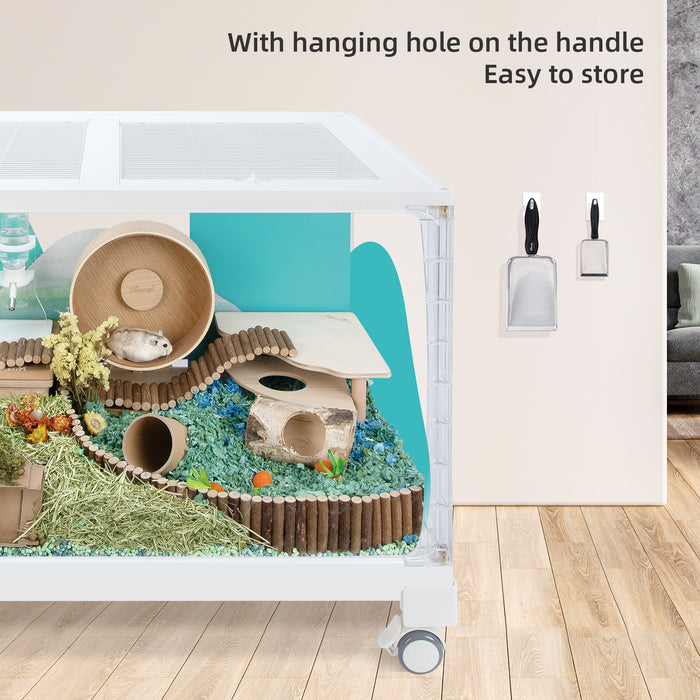 Niteangel Hamster Bath Sand Scoop - Stainless Steel Sand Substrate Shovel Fine Mesh Metal Sifter Scooper fits Small Animal sandbath Box
Stainless Steel Hamster Mesh Scoop - niteangel fine sand scoop are made of durable stainless steel. The ergonomic design handle is comfortable to hold. Designed to clean small animals and reptile feces, with dense holes, the sand mesh scoop not only can easily clean the corners of small animal terrarium, but also can easily screen wet and sticky particles, without leaving annoying sticky things.
Size and Package - 6.4"(L)*2.3"(W). Package include: 1Pcs, The hamster sand scoop small size is suitable for NIteangel chamber sandbath, triangular sandbath, small wooden sandbath or other brand plastic storage containers and baking dish. And it's also perfect for niteangel desert sand, blue label litter potty sand and fine silicon sand.(please confirm the size of the bath sand box or terrarium before purchase)
Get Rid of Messy and Keep Cleaning- You can easily use the fine mesh scooper to clean every corner of the pet terrarium or sand bath box.It is an ingenious way to cut down on expenses. What's more, you can easily clean after use. Please note that this is a hamster sand shovel that is applied to filtering fine sand and is not suitable for large particles or ordinary cat substrate.
Sturdy and Durable - Are you tired of easily snapped mesh plastic scoop? niteangel small animal fine mesh scoops are is sturdy and not easy to bend, let you say goodbye to any annoyance, we professionally polish each hamster litter scoop like a mirror, just like the advanced handmade tools used in architecture and gardening, let you without worrying about scratching your fingers.
High Practicability and Wide Range of Uses - niteangel fine litter scoop can be used as hamster sand bath scoop, gerbil sand bath scoop and other small animal sand bath sand scoop, also used as a reptile sand shovel to screen snake, spider, beard dragon, hermit crab fine sand bedding material.