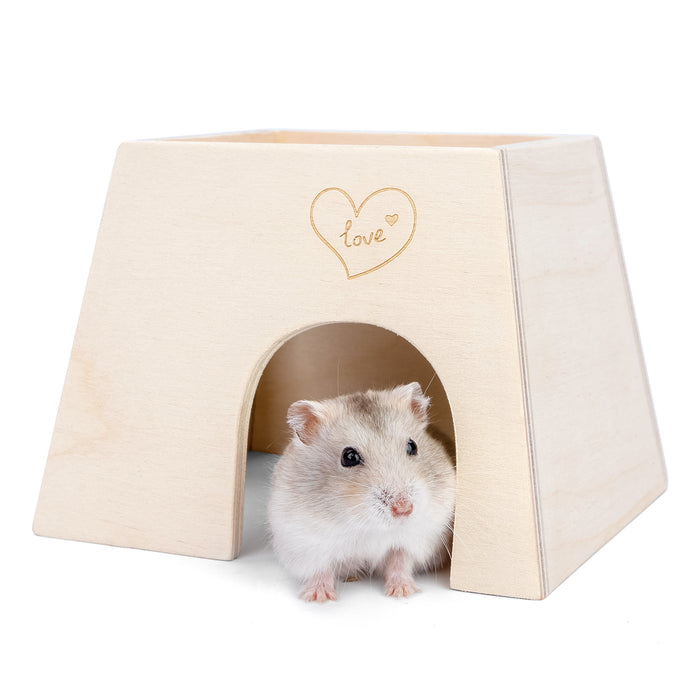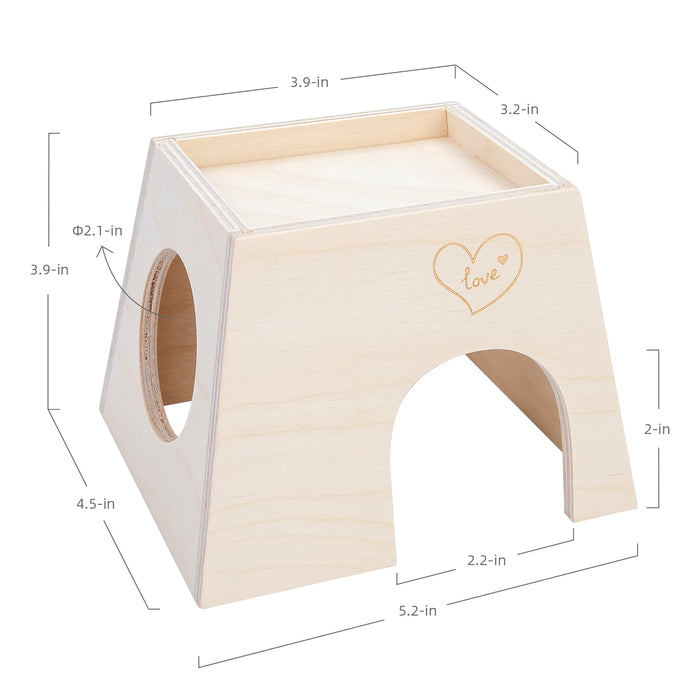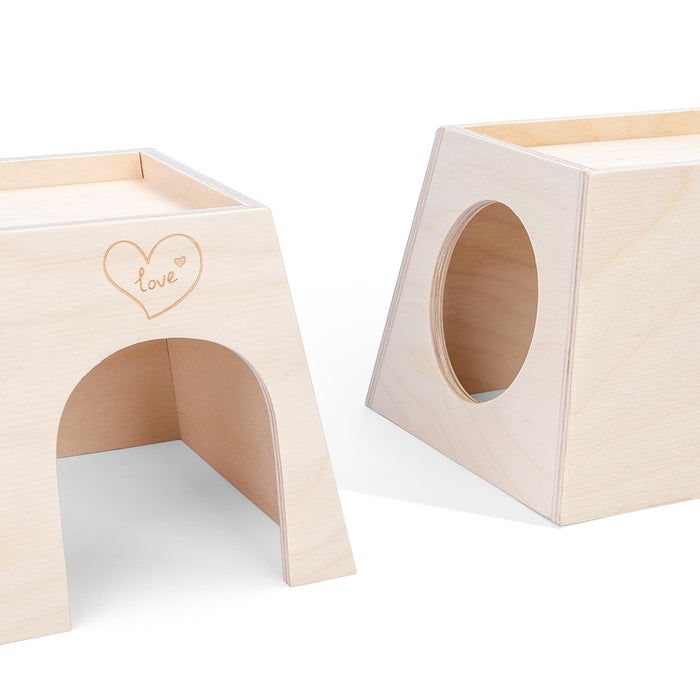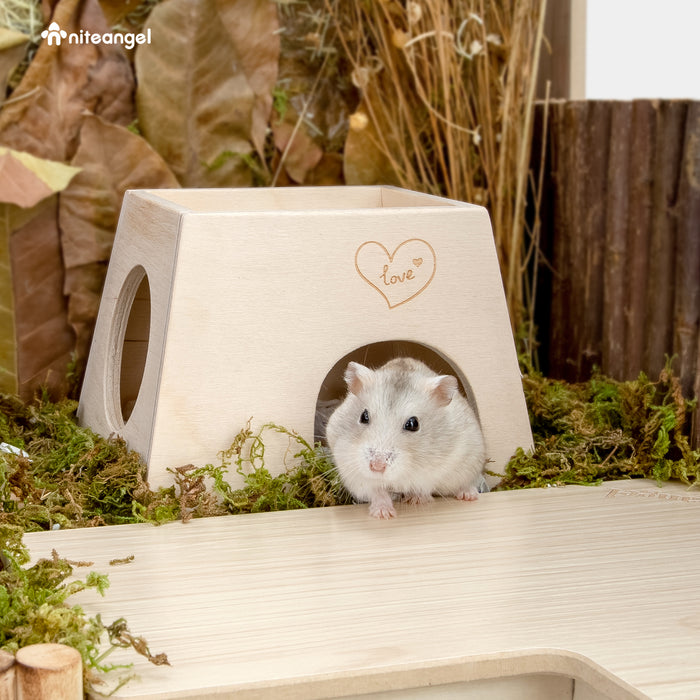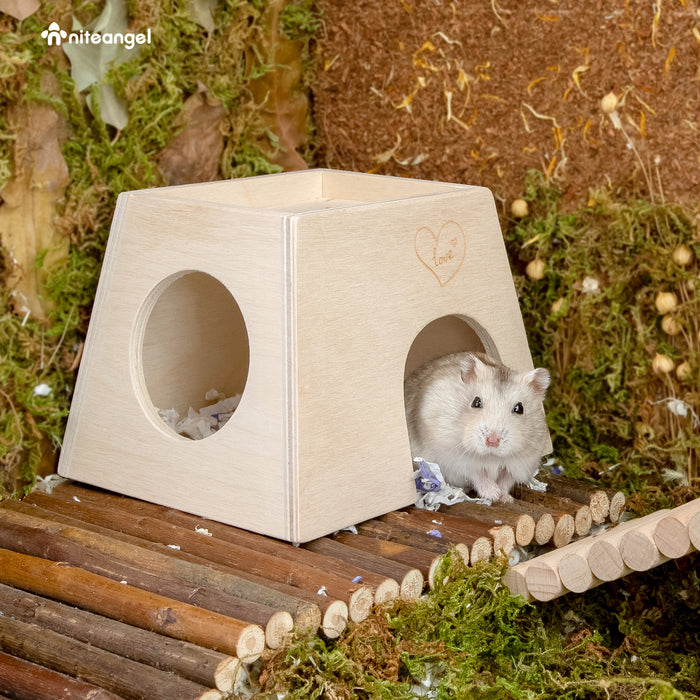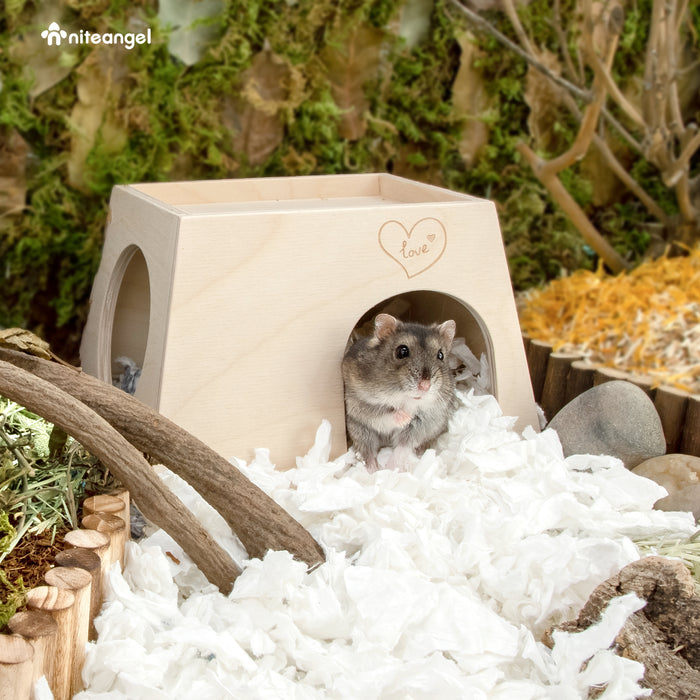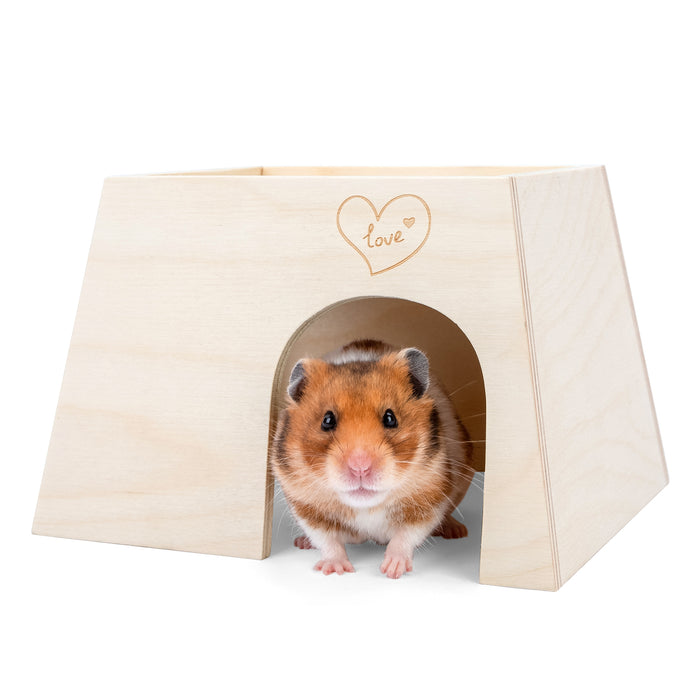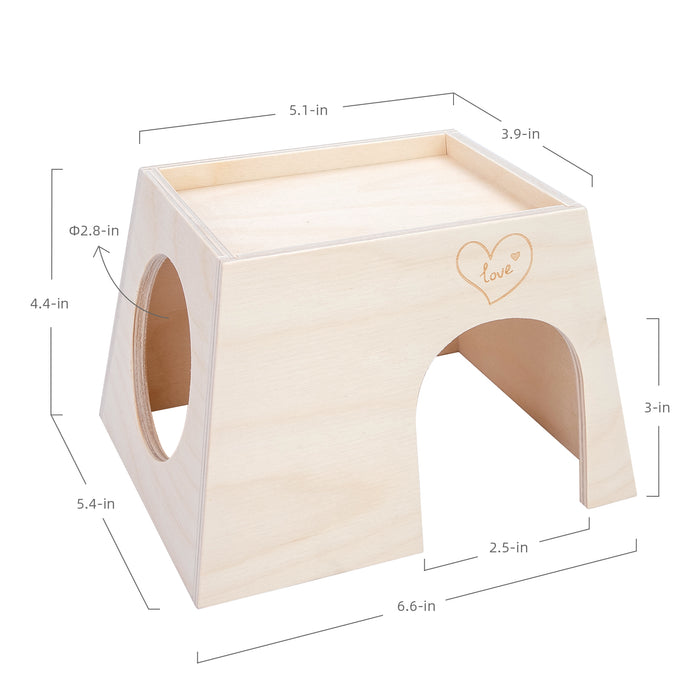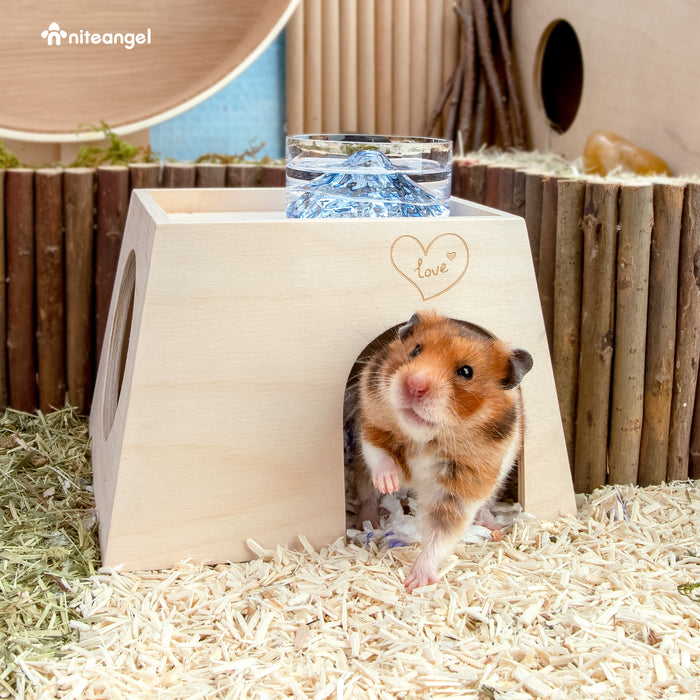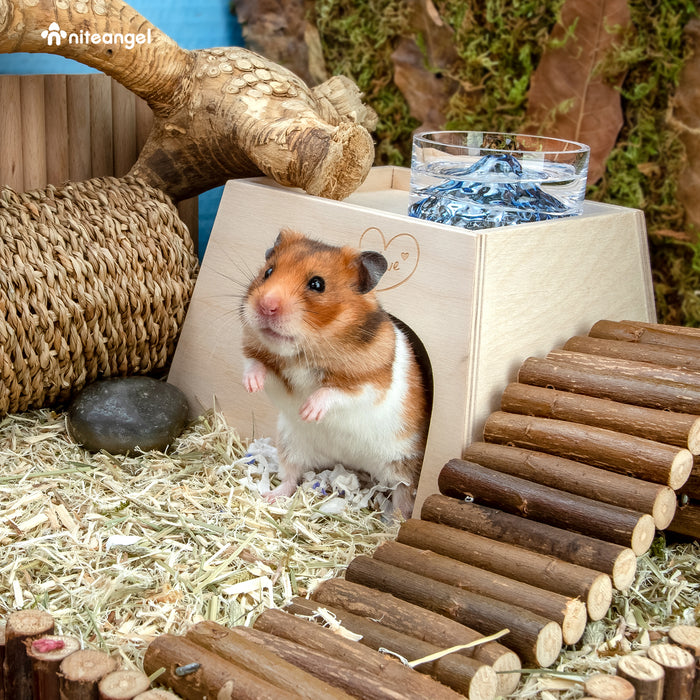 Niteangel Woodland Small Animal Hideout:- for Dwarf Syrian Hamsters Gerbils Mice Rats Degus or Other Similar-Sized Pets
Small Hamster Hideaway House - 5.2 x 4.5 x 3.9 inches (L x W x H), window diameter: 2.1 inches, door size: 2.2 inches width, 2 inches height.

Large Hamster Hideaway House - 6.6 x 5.4 x 4.4 inches (L x W x H), window diameter: 2.8 inches, door size: 2.5 inches width, 3 inches height. Ideal for Syrian Hamsters, Gerbils, Rats and other similar furry rodents.

High-quality Timber - The hideout hut made of birch wood is smooth and chewy, which satisfies your lovely pet's instincts for grinding teeth.

Cozy Hut - The 'Castle' hideout house with window and door bring much fresh air for your furry friend. Also, the spacious room enriches the activities of small pets.

Fun Safe Splicing House - The hideaway hut can provide your lovely pets a safe place with resting, storing food and nesting.

Convenient Design - Bottomless designed can place bedding easily. The roof of the hideout house can be a platform that you can place food dish and water bowl.